Newline X Series – Unified Collaboration System
Rasakan sendiri rapat dalam layar interaktif yang memungkinkan seluruh tim berinteraksi tanpa batasan, dengan tidak hanya berbagi suara dan video, tetapi juga data dan anotasi. Newline menggabungkan semua kemudahan itu dalam satu product interactive displays mereka, Newline X Series.
All-in-one solution for collaboration that is immersive, unified, and effective
Semua alat yang Anda butuhkan, tepat di ujung jari Anda
Newline X Series dirancang untuk membuat rapat Anda menjadi jauh lebih efektif. Dengan dua kamera, rangkaian mikrofon, dan speaker, yang semuanya terintegrasi sempurna ke dalam layar interaktif – cukup masuk dan mulai rapat Anda segera. Tidak repot, mengutamakan produktivitas.
Built-in Cameras

Dua kamera built-in 1080p tipe wide-angle memungkinkan Anda terlihat dari mana saja di dalam ruangan.

Microphone Array

Dengan noise reduction dan peredam echo, suara Anda akan terdengar lebih jelas.

Superior Touch

Advanced InGlass touch memungkinkan sentuhan responsif untuk pengalaman menulis yang halus dan intutif.

Annotation

Papan diskusi digital dan tools anotasi on-screen yang instan. Jangan pernah lewatkan sedikitpun ide Anda.

Go Wireless

Koneksi ke X Series dengan device Anda sendiri. Share layar Anda dan kolaborasikan dengan team.

Win / iOS / Android

Tidak peduli device apa yang Anda gunakan, MAC, iOS, Windows, atau Android, OS tersebut pasti akan kompatibel.

Collaboration Hub

Bagikan konten, jadwalkan rapat, kolaborasi dengan yang lain, dan banyak lagi. Semua di X Series yang luar biasa.

Security

Bersihkan seluruh records anotasi ketika rapat selesai dan pilih jika Anda ingin menyimpan beberapa data konfidensial.
Featuring InGlass technology with Intelligent Touch
As natural as writing on paper, but better. Experience not only silky smoothness but also intelligence. The Newline X Series' intelligent touch can recognize if you are using a pen or your fingers to write and switch pen tools automatically.
Optically bonded 4K display to redefine clarity
Optical bonding gives you an ultra-wide 178° viewing angle. No matter where you sit in the room, the image is robust and clear.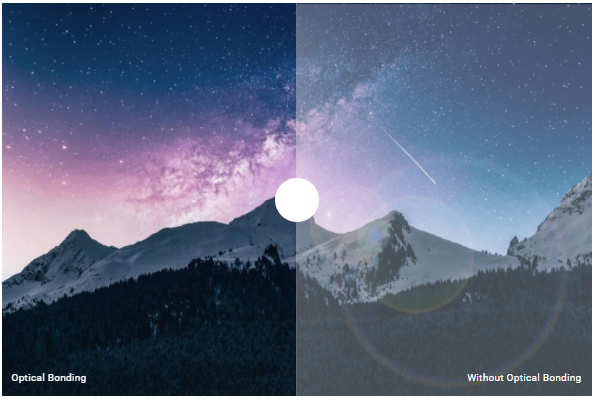 Share your screen and files— wirelessly and effortlessly
Don't waste precious time plugging and unplugging cables. Cast your screen wirelessly to share your work or start a presentation, all with the click of a button.
Interact your way
Use the familiar Windows system and install your favorite software on the built-in OPS PC. X Series is compatible with most of the Windows UC software in the market.
From the display straight to your laptop
Manage your meeting schedule, save and open files with the cloud, and choose whether you do it from the display or your own device. The built-in apps make it easy to collaborate anywhere, anytime.
APPLICATION for NEWLINE X SERIES
NEWLINE X Series Spesifikasi
Cek spesifikasi Newline X Series Interactive Displays yang paling sesuai dengan kebutuhan Anda. Terdapat 3 pilihan untuk Newline X Series dengan resolusi layar 4K, yaitu tipe Newline X6, X8, dan X9.
SPESIFIKASI NEWLINE X6
Active Screen Size (inch) : 65″
Display area (mm) : 1431 x 806
Display Ratio : 16:9
Weight (kg) : 45
Resolution : 4K (3840 x 2160 Pixels)
Life time (working hours/day) : >= 50,000 hours
Speaker Position : Forward
Camera Position : Top x1, Bottom x1 (Only one can user in the same time)
Camera Sensor : 2M Pixels
Video Resolution : 1920 x 1080 @ 30fps (Max)
Power Consumption : Max 250W, Standby Mode 0.5W
Touch Surface Technology : Anti-Glare, tempered glass
Touch Technology : InGlass
Touch Points : 20
Touch Screen Writing Tools : Pencil / Finger / Eraser
SPESIFIKASI NEWLINE X8
Active Screen Size (inch) : 75″
Display area (mm) : 1662 × 942
Display Ratio : 16:9
Weight (kg) : 58
Resolution : 4K (3840 x 2160 Pixels)
Life time (working hours/day) : >= 50,000 hours
Speaker Position : Forward
Camera Position : Top x1, Bottom x1 (Only one can user in the same time)
Camera Sensor : 2M Pixels
Video Resolution : 1920 x 1080 @ 30fps (Max)
Power Consumption : Max 400W, Standby Mode 0.5W
Touch Surface Technology : Anti-Glare, tempered glass
Touch Technology : InGlass
Touch Points : 20
Touch Screen Writing Tools : Pencil / Finger / Eraser
SPESIFIKASI NEWLINE X9
Active Screen Size (inch) : 86″
Display area (mm) : 1897 × 1068
Display Ratio : 16:9
Weight (kg) : 71
Resolution : 4K (3840 x 2160 Pixels)
Life time (working hours/day) : >= 50,000 hours
Speaker Position : Forward
Camera Position : Top x1, Bottom x1 (Only one can user in the same time)
Camera Sensor : 2M Pixels
Video Resolution : 1920 x 1080 @ 30fps (Max)
Power Consumption : Max 450W, Standby Mode 0.5W
Touch Surface Technology : Anti-Glare, tempered glass
Touch Technology : InGlass
Touch Points : 20
Touch Screen Writing Tools : Pencil / Finger / Eraser
Hubungi kami segera untuk mendapatkan penawaran harga terbaik produk Newline Interactive Displays sesuai dengan model yang Anda butuhkan.

PT. Platindo Karya Prima | Konsultan IT Jakarta